Back to top
There are two things every woman should expect from her bra: it should give her the support she needs, and make her look (and feel) gorgeous. To achieve this it's crucial to get the perfect fit. With our step-by-step guides and clever solutions to common problems, you can say goodbye to badly fitting bras forever!
Your underband should be nice and snug when fastened on the loosest hook. You shouldn't be able to pull it more than two inches away from your back.
The underband should sit horizontally level across your body, in line with the wires at the front.
The length of your straps should be adjusted enough to support the cup, but should also feel comfortable.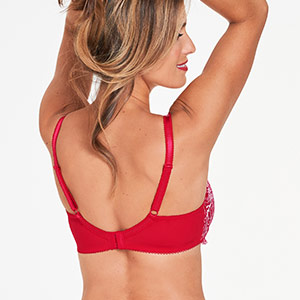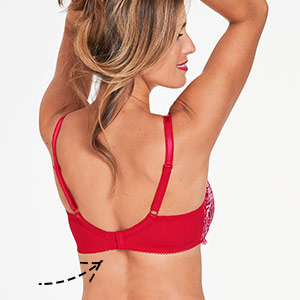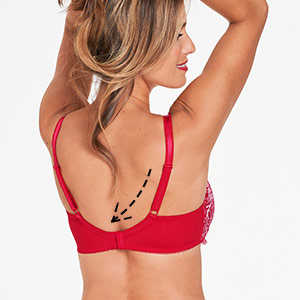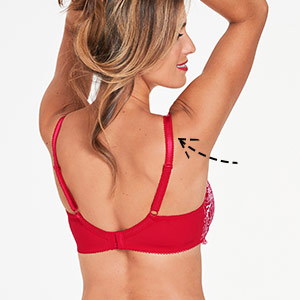 Rollover numbers to see points
There should be no bulging or gaping at the top of the cups.
The wire should completely enclose each breast, sit right in the crease underneath your breasts, and finish under your arms.
The wire should sit flat against your ribcage, from the middle of your chest and along the crease of your bust, with absolutely no lifting away.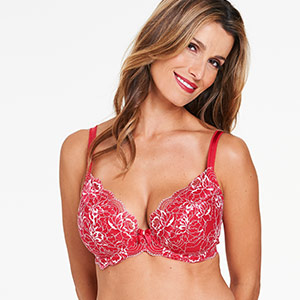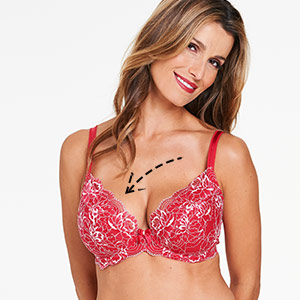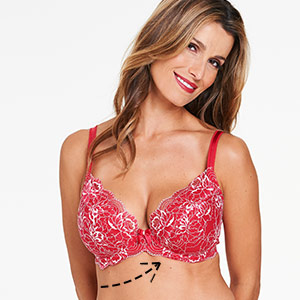 Rollover numbers to see points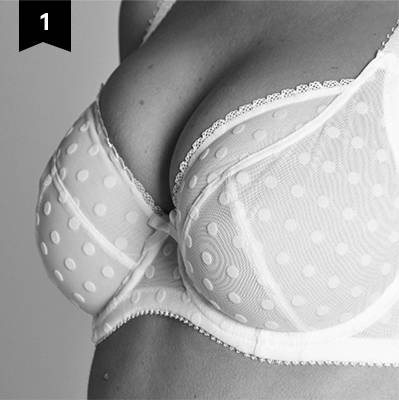 Bulging out?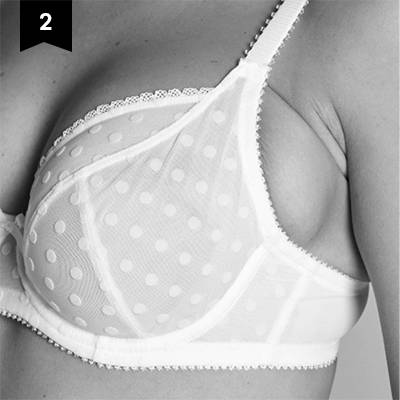 Wires digging in?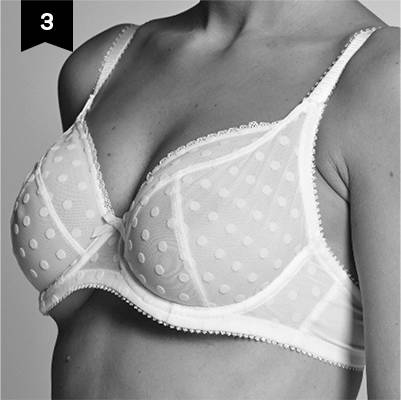 Wires lifting away from the body?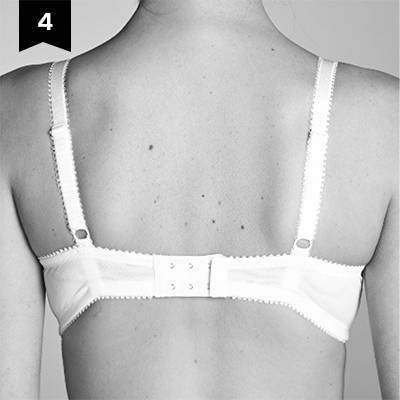 Back band riding too high?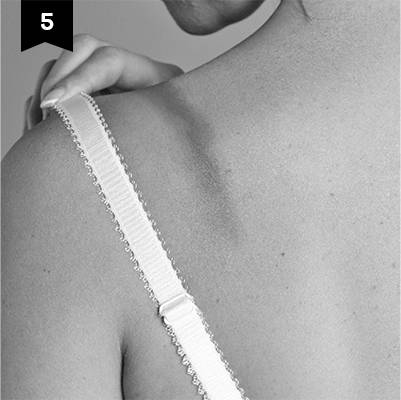 Straps digging in?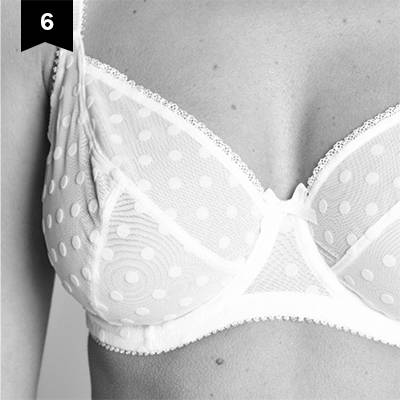 Cups are baggy or creased?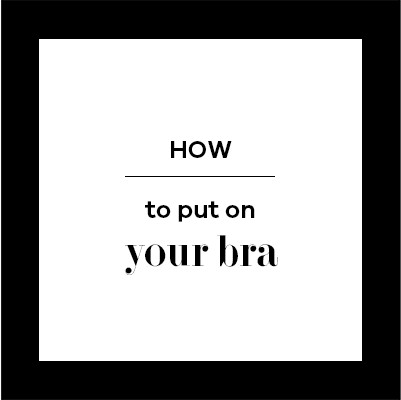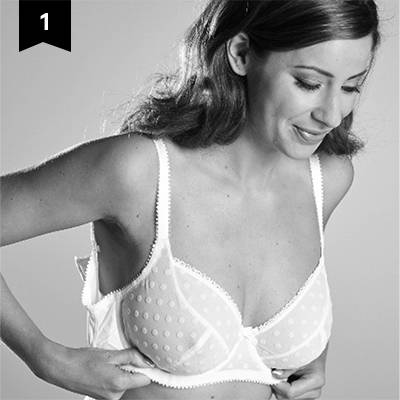 Lean Forward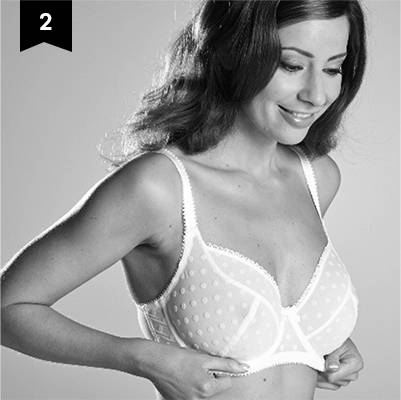 Lift Wires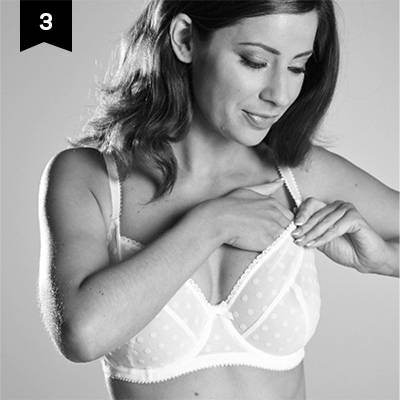 Lift In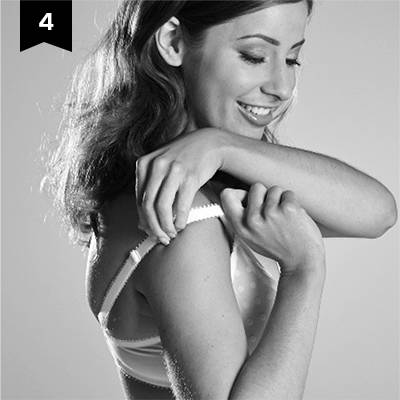 Adjust Straps