Marisota - Designed with you in mind

Short length and petite trousers
Here at Marisota we know how important it is to get your perfect fit! That's why our stylish plus size trousers come in sizes 14 – 32 and a wide range of styles. Whether you need new work trousers, casual trousers or a pair for going out you'll find something that's absolutely ideal! Plus if you wear petite or tall length trousers you'll find plenty to choose from in your perfect height fitting!
Short leg length trousers
We know that finding the right length trousers isn't always easy. That's why we offer a wide selection of different trouser lengths – you'll get your perfect fit in your ideal length too. Our short length trousers start at just 25 inches – ideal if you struggle to get trousers that fit. We also have petite length trousers at 26inch length, 27 inch, 28 inch and 29-inch lengths. So whatever your height you're sure to get the fit absolutely perfect!
Long leg trousers
We also have a fantastic range of longer length trousers, so if you find regular lengths are coming up short then our tall selection should be perfect. Our tall lengths start at 32 inches and go right through to 36-inch leg so if even tall lengths sometimes aren't enough then our extra long women's trousers could fit the bill!
Shorts, Leggings and More
We have a great choice of trouser alternatives here at Marisota, from stylish leggings that go with anything to peg leg trousers and a variety of shorts. Choose from ¾ length smart trousers for work and casual styles for relaxing at home. Our range of plus size leggings is available in sizes 14 – 32 ad couldn't be better for wearing with trendy tunic tops and shorter dresses!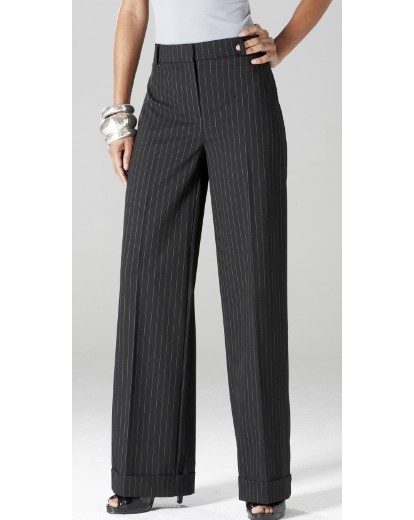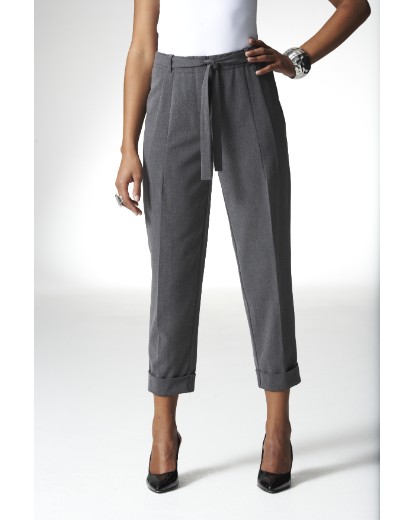 Smart plus size trousers
Our range of women's trousers includes smart styles that are ideal for work and formalwear. Choose from a variety of shades, styles, lengths and colour to get your ideal fit. We have both petite length trousers and tall trousers as well as standard sizes. You could even get a pair of magifit trousers that will help smooth your stomach; you know you'll be looking your best!
Fashionable Trousers
At Marisota our range of plus size trousers includes fashionable styles that are totally on trend. Choose from a wide range of sizes, styles, length, fabrics and colours to get your perfect pair of fashionable trousers. We've everything from velour pants to peg leg trousers and harem pants – so whatever your style we've fashionable looks that fit!
Velour & Velvet Trousers
If you want a luxurious look then our stylish velvet and velour trousers are perfect for formal occasions and evenings out. Just add a sparkly top for a little bit of luxury. Our velour trousers are perfect for any occasion and add a touch of sophistication. Our velour and velvet trousers are available in a wide range of sizes, lengths and colours as well a choice of styles. Our Arlene Phillips velvet leggings are a perfect choice for a more relaxed look whilst our bootleg styles by Joanna Hope are more formal.